Craniosynostosis
With a reliable degradation profile and compressive strength, Osteomesh® achieves excellent results in cranial remodeling.
The osteoconductive nature of Osteomesh® allows progenitors to regenerate tissues —leaving behind only bones in situ, without long-term complications.
PLEASE NOTE: This product may not be approved yet in your country. Product indications may also vary from country to country. Please check with our local representatives for more information.
Instructions for use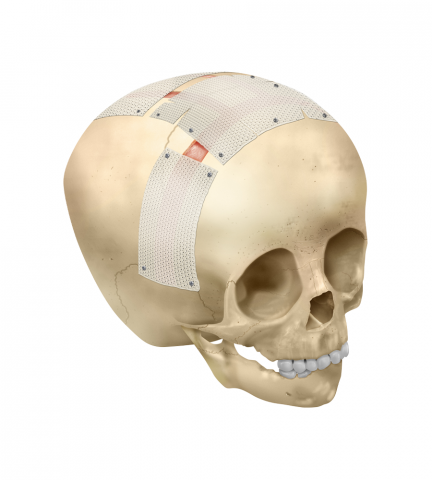 Recommended Products
*More sizes are available for purchase. Please contact us for more information.
Supporting Documents
Free E-Surgical Guide: Craniosynostosis with Osteomesh®