Corporate Advisory Panel
Greg Rudd
Director
Glengarry Advisory, Canberra
Mr Greg Rudd is a well-known Australian lobbyist and business consultant. With his extensive experience in government relations, entrepreneurship, and cyber security, Mr Rudd brings a wealth of knowledge and expertise to the Osteopore team. Recently, Mr Rudd was given a tour of Osteopore's manufacturing facility in Singapore, where he was briefed on how the Company's technology has proven to be a more effective treatment than traditional bone grafts and permanent implants.
As the former Chief-of-Staff to a Federal Minister and the founder of his own Government Relations Consultancy, Mr Rudd has a proven track record of providing strategic advice and guidance across various industry sectors. In addition to his experience in business consulting, he has also served as a director and chairman of several start-up companies.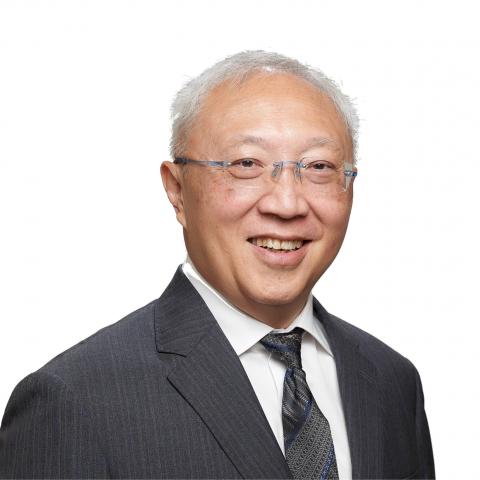 David Yeow
Independent Director
UOB Kay Hian Holdings Ltd (listed on SGX), Singapore and Nicheliving Capital Ltd, Australia
Mr David Yeow is recognized as a leading practitioner in financial services regulations in the legal advisory. He is currently an independent director of UOB Kay Hian Holdings Ltd (listed on SGX) and Nicheliving Capital Ltd. He was an advocate and solicitor of the Supreme Court of Singapore, a senior partner (since 1999), and also an ex officio executive committee member of Rajah & Tann LLP. He also previously served as an independent director of Noble Group Ltd and Bund Center Investment Ltd (both listed on SGX).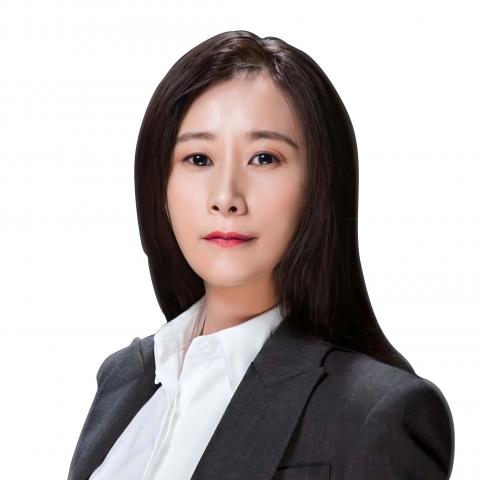 Joy Song
Co-founder
Cellheal Therapeutics, Australia
Ms Joy Song is a highly accomplished and award-winning executive, renowned for her exceptional contributions and multidisciplinary expertise in business, finance, economics and research. As a co-founder of CellHeal Therapeutics, she is at the forefront of development and commercialisation of cell gene therapies, with a focus on oncology and regeneration.
Beyond her contributions to CellHeal Therapeutics, Ms Song is committed to fostering collaboration between Australia and China. Her expertise and unwavering integrity have earned her a reputation as a trusted collaborator and supporter of Australian peer organisations seeking entry into the Chinese market. By bridging cultural and business divides, Ms. Song actively nurtures and enables partnerships, propelling biotech innovation and igniting a spirit of cooperation across international borders. Leveraging her combined backgrounds in science and finance, Ms Song is able to effectively identify and implement opportunities, driving success for both companies and investors.
Ms Song holds a Bachelor of Commerce with an Honours Degree in Economics and Finance (breath in Law) from the University of Melbourne.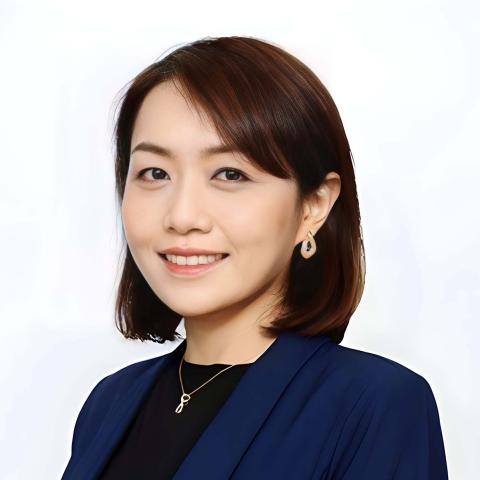 Jin Wei Low
IP Strategist
IPOS International (Intellectual Property Office of Singapore International), Singapore
Jin Wei is an IP Strategist at IPOS International. She has over a decade of experience advising companies on intellectual property matters and has delivered strategic IP management solutions to diverse industries including agritech, manufacturing, medical and health technology, information technology and retail. She is also recognised as one of the world's leading IP Strategists by IAM Strategy 300.
Prior to joining IPOS International, she was in the IP Office of Singapore and was involved in impact-driven initiatives which helped shape Singapore's innovation ecosystem such as the IP Management programmes for government agencies and enterprises.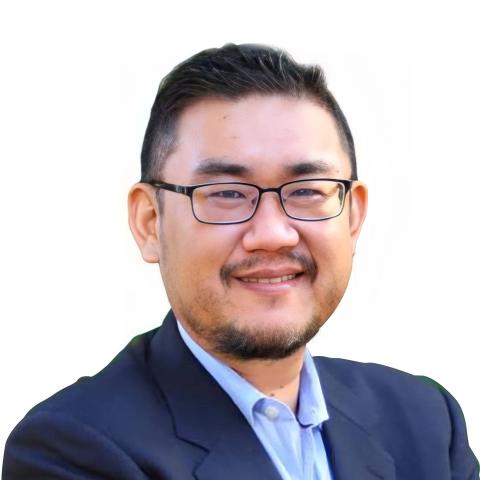 Tommy Shin
CEO / Co-founder
Lateral Capital Ventures, Australia
Tommy Shin is a highly experienced professional with extensive experience as a director and venture capitalist. His expertise encompasses a diverse range of areas, including listings, corporate governance, capital raising, and business development. He serves as the Chairman for numerous private and public companies operating within the technology, healthcare, education, and agribusiness sectors. Furthermore, he has previously held the position of Chairman at the Australian Korean Business Council and actively contributes to various NGO boards and committees.
Scientific & Clinical Advisory Panel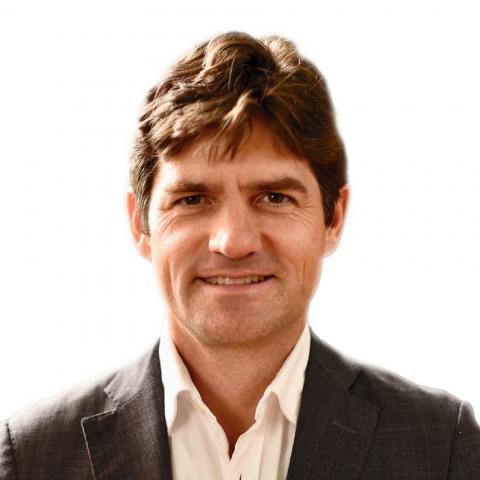 Dr. Michael Wagels
Specialist Plastic and Reconstructive Surgeon
Princess Alexandra Hospital, Australia
Dr Michael Wagels is a Staff Specialist Plastic and Reconstructive Surgeon at the Princess Alexandra Hospital. He earned his PhD from the University of Queensland in 2013, and completed a fellowship in hand surgery at St Vincent's Hospital in Melbourne in 2013-14. Since returning to Brisbane from his Fellowship, he was granted a cojoined Academic appointment at the University of Queensland with the title of Senior Lecturer. His clinical interests include re-animation of the upper limb in tetraplegia and brachial plexus injuries, adult and paediatric surgery of the hand and wrist, complex lower limb reconstruction, head and neck surgery, craniofacial reconstruction, and melanoma.
Michael established the first multi-speciality point of care manufacturing facility in Brisbane at the Australian Centre for Complex Integrated Surgical Solutions on the Princess Alexandra Hospital campus. He has recently been appointed the Clinical Director of the Herston Biofabrication Institute, a larger scale point of care manufacturing enterprise with a multi-million dollar research programme.
Michael is a staunch believer in clinical and research collaborations for the benefit of patients and sees that there is no better example of this than in surgery and engineering. He is proud of his existing collaborations and what these have achieved, most notably the world's first long segment load bearing long bone reconstruction in a human using regenerative matching axial vascularization of an absorbable 3D printed scaffold. These principles have recently been translated to first in human trials of bioresorbable implants for cranioplasty, mandible reconstruction and camouflage correction of pectus excavatum with translatability to breast reconstruction.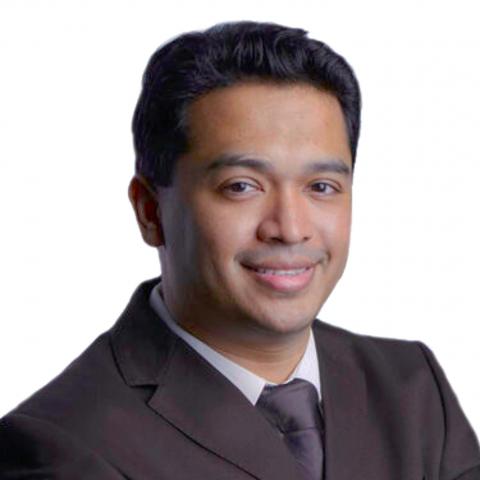 Dr Samintharaj Kumar
CEO, Founder
Nuffield Dental Holdings, Singapore
Dr Samintharaj Kumar is dual-qualified in Medicine and Dentistry and is the CEO and Founder of Nuffield Holdings. He provides the full clinical spectrum of Dental Implantology and also the ZAGA Centre Director for Singapore.
Dr Kumar has published papers in internationally peer reviewed journals. He was an internal examiner for the Overseas Registration Examination (ORE) and previously a mentor for the Society of the Advancement of Anaesthesia in Dentistry (SAAD). Postgraduate Examinations that he passed through formal examination include the MFDS RCS, Royal College of Surgeons in England, MFD RCSI, Royal College of Surgeons of Ireland, MRCS Royal College of Surgeons of England and the MBA, Sir John Cass Business School, London. In 2019 he was conferred as a Fellow to the International College of Dentists. In 2020, he was elected as Council Member to the Singapore Dental Association.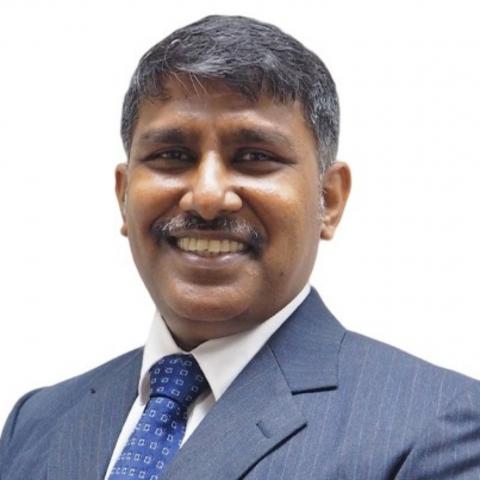 Dr GK Ananda
Consultant Oral Maxillofacial Surgeon
Gleneagles Hospital, Johor, Malaysia
Dr GK has almost two decades of experience in Oral and Maxillofacial surgery. Prior to starting his private practice, he served as the Head of Department for Enche' Besar Hajjah Khalsom Hospital, Johor, Malaysia.
Dr GK has extensive experience in facial reconstruction. Some of Dr GK's specialties include repair of Cranio-Maxillofacial (facial) Trauma, secondary facial reconstruction, orthognathic (jaw) surgery, dental implantology, and facial aesthetic work.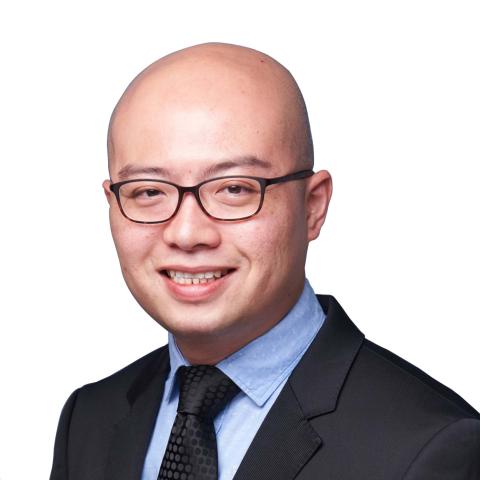 Dr James Tan
Consultant Orthopaedic Surgeon
Quantum Orthopaedics, Singapore
Dr Tan is a highly experienced Sports Surgeon and industry Key Opinion Leader (Johnson & Johnson) with 20 years of experience. As a founding member of the Singapore Shoulder & Elbow Society and a member of the Asian Shoulder & Elbow Group, he has treated athletes in Singapore National Senior and Youth Teams and professional footballers from the Young Lions and Singapore Premier League clubs.
Dr Tan has a strong track record in healthcare administration and headed the Khoo Teck Puat Hospital (KTPH) Department of Orthopaedic Surgery & Sports Medicine Centre from 2016 to 2020. He was the clinician lead for Musculoskeletal Disease, at the Centre for Medical Technologies and Innovations (CMTi), National Healthcare Group (NHG).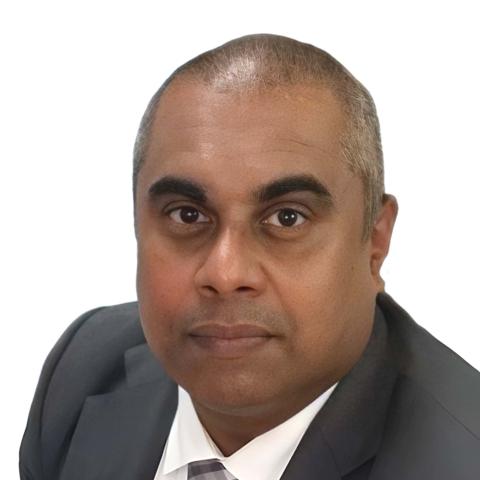 Dr Rondhir Jithoo 
Consultant Neurosurgeon
The Alfred Hospital, Melbourne, Australia
Mr Ron Jithoo is a highly experienced Neurosurgeon who obtained his medical degree from The University of Natal in South Africa where he graduated with a Dean's Commendation. He also received the South African Society of Neurosurgeons prize as a registrar.
Mr Jithoo is the chair of MAC Mulgrave Private Hospital and the secretary of the Neurosurgery Society of Australasia. He is also on the committee of several hospitals and medical associations and was previously the Deputy Director of Neurosciences at the Epworth Hospital.
Mr Jithoo has an extensive interest in cranial and Spinal trauma, and anterior spinal surgery, including surgery for degenerative conditions. His skills have been enhanced through his work at Royal Darwin Hospital.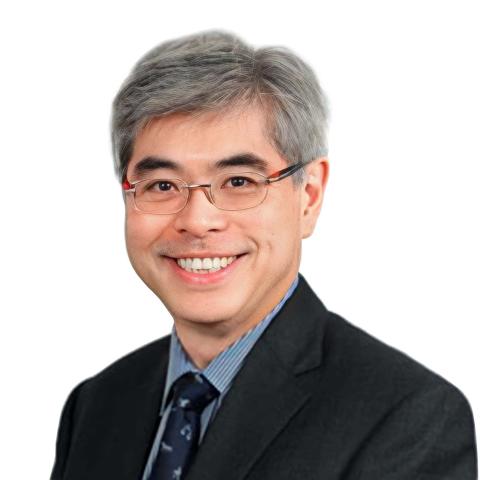 Associate Professor Lim Thiam Chye
Head & Senior Consultant (Plastic, Reconstructive & Aesthetic Surgery)
National University Hospital, Singapore
Associate Professor Lim Thiam Chye is the Head of Division of Plastic, Reconstructive and Aesthetic Surgery at the National University Hospital (Singapore) and Associate Professor at the National University of Singapore. He was also the Chairman AO Cranio-Maxillofacial (CMF) Asia-Pacific board.
He holds more than 20 years of surgical experience in the Division of Plastic, Reconstructive and Aesthetic Surgery in NUH. Associate Professor Lim has a wide range of publications, to date he has more than 66 publications in various medical Journals.
Associate Professor Lim's clinical and research work has lies in regenerative medicine for bone, skin, and fat. He is also involved in the development and training of a navigational system for Craniomaxillofacial Surgery.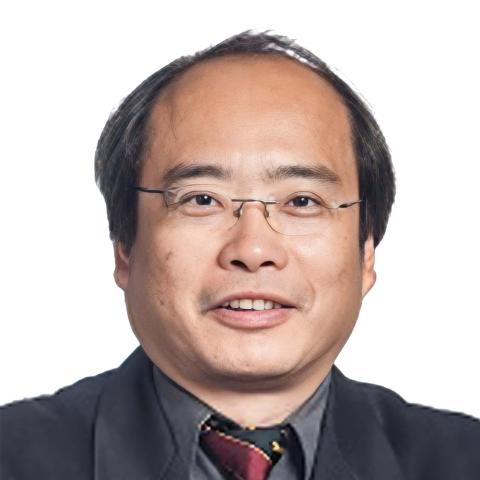 Associate Professor Yeo Tseng Tsai
Head & Senior Consultant (Neurosurgery)
National University Hospital, Singapore
Associate Professor Yeo is the Head of the Division of Neurosurgery, National University Hospital, Singapore. He is also the Medical Director of the Singapore Gamma Knife Centre.
After undergoing his undergraduate medical training in the National University of Singapore and completing his National Service in the army from 1986 to 1988, he underwent postgraduate neurosurgery training in Melbourne, Australia and obtained his exit neurosurgical qualifications (FRACS) in 1994. He then underwent further subspecialty training in stereotactic and functional neurosurgery in Toronto, Canada as well as in Seattle, USA and Grenoble, France.
He has been the recipient of numerous research grants over the years and has published widely in the neurosurgical literature in the domains of stereotactic and functional neurosurgery, neuro-oncology, head injury and virtual reality neurosurgery.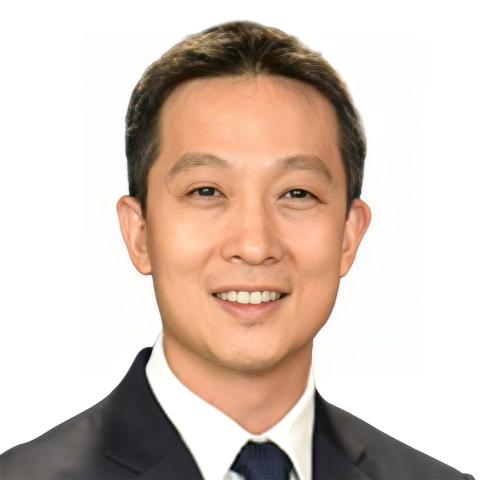 Dr. Mark Tan Bangwei
Head & Neck Radiology and Clinical 3D Printing
Singapore General Hospital, Singapore
Dr. Mark Tan Bangwei (MBBS, MRCS(I), MMed, FRCR) is a Radiologist specializing in Neuroradiology, Head & Neck Radiology, and Clinical 3D Printing, at the Singapore General Hospital. Dr. Tan also is also the Clinical Lead at the Singapore General Hospital 3D Printing Centre. He holds clinical, academic, and research interests in the employment of imaging, including 3D visualization and printing, in the planning, rehearsal, and performance of neurosurgical, ENT, ophthalmological, plastic and reconstructive, orthopaedic and cardiac surgeries.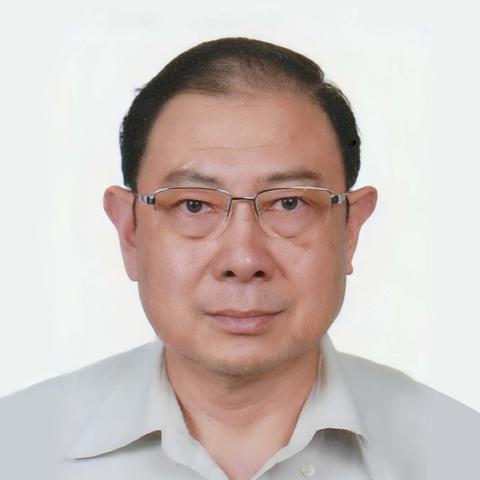 Mr. Tan Kim Cheng
Senior Lecturer
Temasek Polytechnic, Singapore
Mr. Tan Kim Cheng is an esteemed Senior Lecturer at Temasek Polytechnic, where he has been an integral part of the institution since 1992. His extensive research portfolio encompasses a wide range of areas, notably including the design and fabrication of bioresorbable scaffolds for biomedical applications, pioneering 3D printing techniques employing the direct extrusion method for polymeric and composite materials, advancements in machine design, and the innovation of dialysis devices.
With an impressive track record, he has co-authored over 20 publications and holds more than 5 patents. Notably, in 2004, he received the Institute of Engineers Prestigious Engineering Achievement Award for his exceptional work in developing a groundbreaking platform technology for scaffolds in bone tissue engineering applications.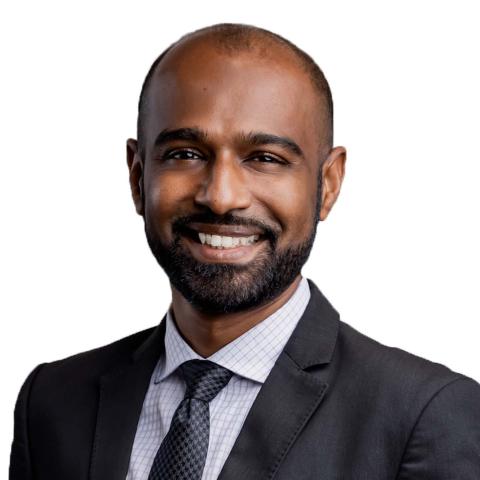 Clinical Associate Professor Hamid Razak
Consultant Orthopaedic Surgeon
Sengkang General Hospital, Singapore
Clinical Associate Professor Hamid Razak is a Consultant Orthopaedic Surgeon from Sengkang General Hospital specializing in knee surgery. He completed a fellowship at the London Knee Osteotomy Centre as well as a research attachment at Imperial College London, focusing on treatment options for early osteoarthritis. Associate Professor Hamid has a keen interest, particularly in knee preservation procedures such as osteotomies as well as procedures to address ligament, meniscus, and cartilage issues in the knee. He is well published having close to 100 scientific papers published in peer-reviewed journals.