Craniotomy
Osteoplug® in strip craniotomy format allows for the full restoration of patients' skull contours in post-craniotomy procedures without cosmesis issues. The interconnected porosity of the material provides a vascular ingrowth interface to the adjacent bone.
The regenerative scaffold fully resorbs by hydrolysis in 18-24 months leaving only natural bone.

Placement is facilitated by flanges.

PLEASE NOTE: This product may not be approved yet in your country. Product indications may also vary from country to country. Please check with our local representatives for more information.
Instructions for use
Feature Video
Disclaimer: Osteostrip is not the product name covered by CE marking.
Related Videos
Recommended Products
Product Code
l x b x t (mm)
Image
PC17 (100,3.5,4)
100 x 3.5 x 4
PC22 (12,12,5)
12 x 12 x 5
PC23 (12,12,4)
12 x 12 x 4
PC23 (14,14,14)
14 x 14 x 4
*More sizes are available for purchase. Please contact us for more information.
Supporting Documents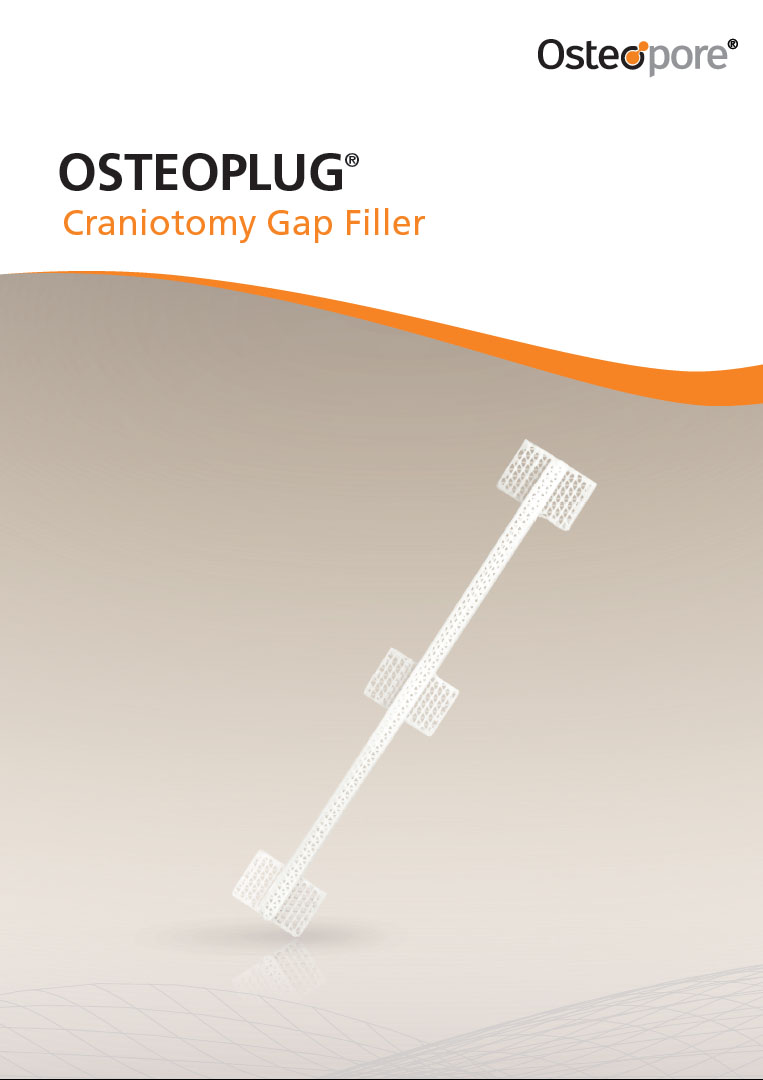 Brochure: Osteoplug in Craniotomy Gap Filler (Non CE)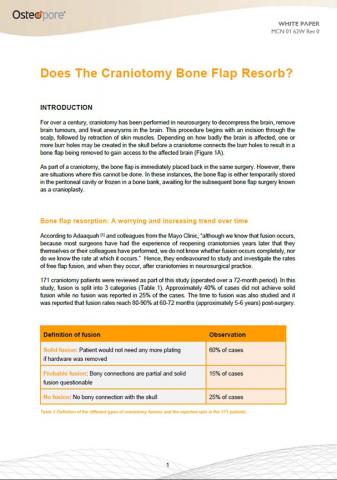 Whitepaper: Does the Craniotomy Bone Flap Resorb?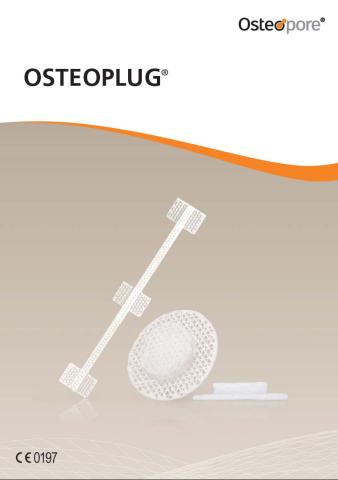 Brochure: Osteoplug (EU)
References
1. Yang MN, Hannah JH, Nga VD, Chou N, Yeo TT. Cranial reconstruction using a polycaprolactone implant after burr hole trephination. J 3D Print Med. 2020;4(1):9–16.