Endoscopic Transsphenoidal Skull Base Surgery
Some types of cranial tumors may be removed via the nasal passage. Minimally invasive skull base surgery do not require access through the skull, and as a result, may result in fewer complications and faster recovery time.
The ideal implant to reconstruct cranial bone defect should easily fit through the nasal passage. Osteomesh® can easily be modified to your needs during surgery with scissors and scalpels.

The regenerative scaffold fully resorbs by hydrolysis in 18-24 months leaving only natural bone.

PLEASE NOTE: This product may not be approved yet in your country. Product indications may also vary from country to country. Please check with our local representatives for more information.
Instructions for use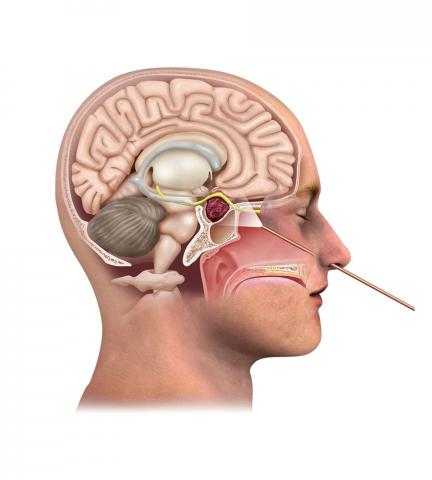 Feature Video
Related Videos
Recommended Products
*More sizes are available for purchase. Please contact us for more information.
Supporting Documents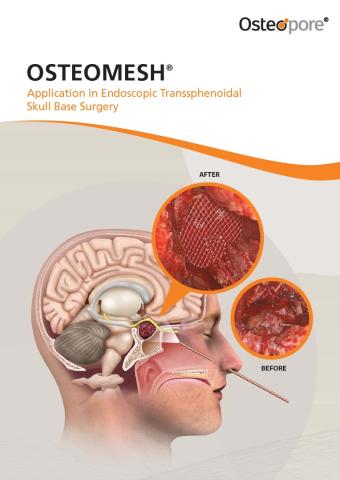 Brochure: Osteomesh in the Application of Endoscopic Transsphenoidal Skull Base Surgery (Non-CE)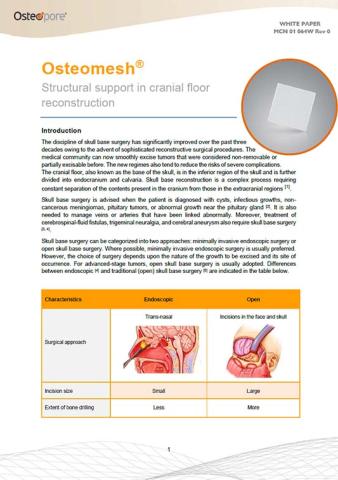 Whitepaper: Osteomesh® for Structural Support in Cranial Floor Reconstruction