Orbital Floor Reconstruction
The Osteomesh® biomimetic design structure delivers predictable bone regeneration whilst providing structural support. The resultant regenerated bone minimizes complications, such as orbit compartment syndrome of permanent implants as evidenced by a 10-year clinical series.
Osteomesh® is easy to use as it is mouldable in warm saline and shaped by surgical scissors.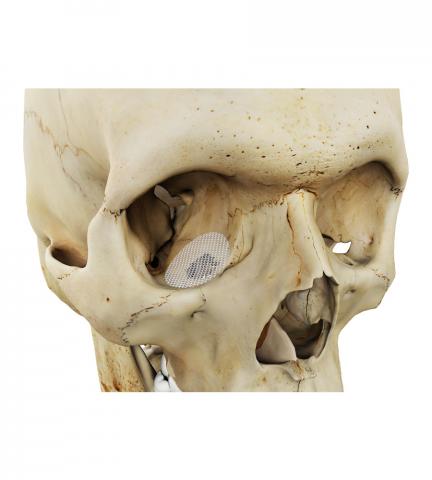 Feature Video
Recommended Products
*More sizes are available for purchase. Please contact us for more information.
Supporting Documents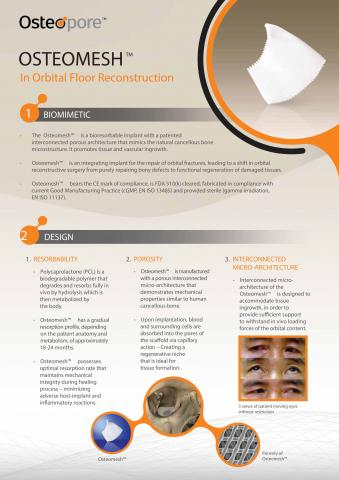 Brochure: Osteomesh® in Orbital Floor Reconstruction (EU)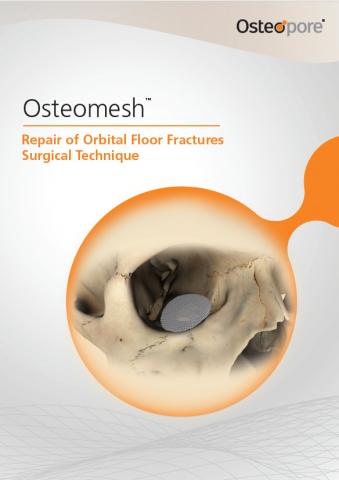 Free E-Surgical Guide: Orbital Repair with Osteomesh
References